Popular Knob Throwing Festival local to Dorset has been cancelled for 2020, after financial dispute with location hosts Kingston Mauward College.
"We were hopeful it was back with a vengeance"
The Breaker spoke to blogger Kara Guppy, 45 from Bearwood, who attends the festival annually with her family. She says "I'm very disappointed by the cancellation of the Dorset Knob Throwing Festival. We really missed it when it was cancelled the year before last. We were hopeful it was back with a vengeance now it had a new venue and had a BBC film crew at the last one. It is definitely a memorable festival to be part of."
The cancellation comes after a meeting in September to discuss the festival.  The Dorset Knob Throwing Committee tell The Breaker "this decision was reluctantly made as a result of Kingston Maurward College cancelling the Memorandum of Understanding made between the Dorset Knob Throwing Committee and the College".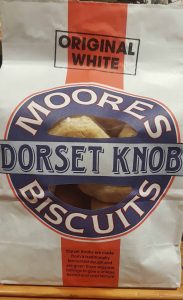 "The committee is very disappointed with this outcome"
A spokesperson from Kingston Maurward College says: "The event had run its course". The Knob Throwing Committee has commented that they are "very disappointed with this outcome after two successful and profitable Knob Throwing events at the venue", but respects the college's commercial priorities.
The festival is a celebration of the "Dorset knob", a local dry savoury biscuit that is usually only available at various times of the year. It also makes a great object to hurl! Knob throwing is the main attraction of the many events they have throughout the one-day festival. Knob painting, knob darts, a knob eating contest and a "knob and spoon race" are also annual favourites, as well as live music and a food festival taking place. The festival encourages large numbers from all over the country and local area with 8,000 people attending in May 2019, making it the most profitable year so far.
Even Greg James from BBC Radio 1's breakfast show, has voiced his disappointment in the cancellation of the festival saying "a year without knobs is not a year, in my book." Urging his listeners to help by starting a petition to bring it back.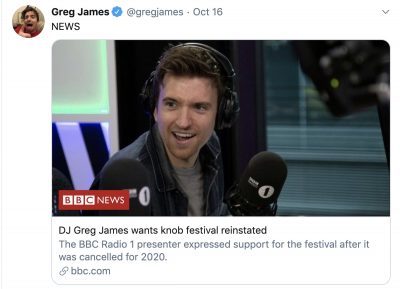 The good news is that the Knob Throwing Festival will take place again in 2021 after the committee have confirmed a new location. Ian Gregory, Chair of The Dorset Knob Throwing Committee, tells The Breaker "we have identified potential venues for 2021 and will continue actively to research the best solution. We look forward to the future".