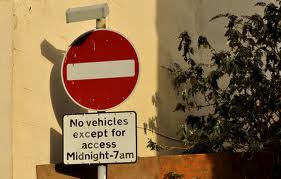 A special car fitted with a mobile CCTV camera and Automatic Number Plate Recognition will be used to catch drivers that cause congestion in Poole's busy shopping areas, starting next week.
The car was originally introduced last year to check for cars parking in areas where safety is a concern, outside of schools for example. It will now be used to monitor roads where loading and waiting is strictly prohibited.
Councillor Xena Dion, Cabinet Portfolio Holder for Transportation, Borough of Poole, said: "We have seen the camera car working really well in other areas and know that it's a cost-effective method of preventing serious accidents and solving the problem of dangerous parking."
Drivers caught breaking loading restrictions could receive a Penalty Charge Notice, costing them up to £70.
Photo: © Copyright Albert Bridge and licensed for reuse under this Creative Commons Licence.
http://creativecommons.org/licenses/by-sa/2.0/