Retailers have been left with empty shelves after sales of a popular Japanese snack rose by more than 2,500% since December.
Little Moons, a British company that produces Japanese ice cream balls, has seen its product sell out in supermarkets and other retailers after it was featured in a viral TikTok trend.
Amelia Roberts, Tesco Buying Manager, said: "Little Moons ice cream has been a huge success with our customers over the last few months. We've all needed a treat during lockdown so it's not surprising that these delicious mini desserts have proven so popular."
But what are Little Moons?
Little Moons produces Japanese ice cream balls wrapped in a thin layer of gluten free rice flour dough called "mochi." The company was launched by brother and sister, Howard & Vivien Wong. We tried to contact with them for an interview but did not receive a response.
However, the Little Moons website says:
"It took them two years to master the mochi making process and perfect the ice cream recipes, working with top chefs and using quality ingredients to create the perfect flavour combinations."
Since January the brand's bites have been popular on social media, especially Twitter and TikTok.
Some people feel obsessed about the latest TikTok's viral dessert.



However, there are also some individuals who were upset about the Little Moons or expected something different.


Where can we buy the Little Moons?
A popular Tik Tok trend has caused little mochi desserts to sell out in various supermarkets, not only at Tesco. However, Hannah Galley, Tesco Media Manager, said: "We replenish our stores regularly and are working closely with Little Moons to improve availability for customers."
Shoppers who would really like to try the little mochi ice creams can also visit Ocado, Waitrose and Lidl.
Create your own mochi ice cream
On the 23rd of March there will be one year after the British government imposed the first lockdown.
On that day, we were advised to stay at our homes and follow the coronavirus special guidelines.
As a result, some people had to learn how to cook or bake such as soda bread.
While it is difficult to buy some Little Moons at the local shop, why not try to make your own homemade Japanese icy snack?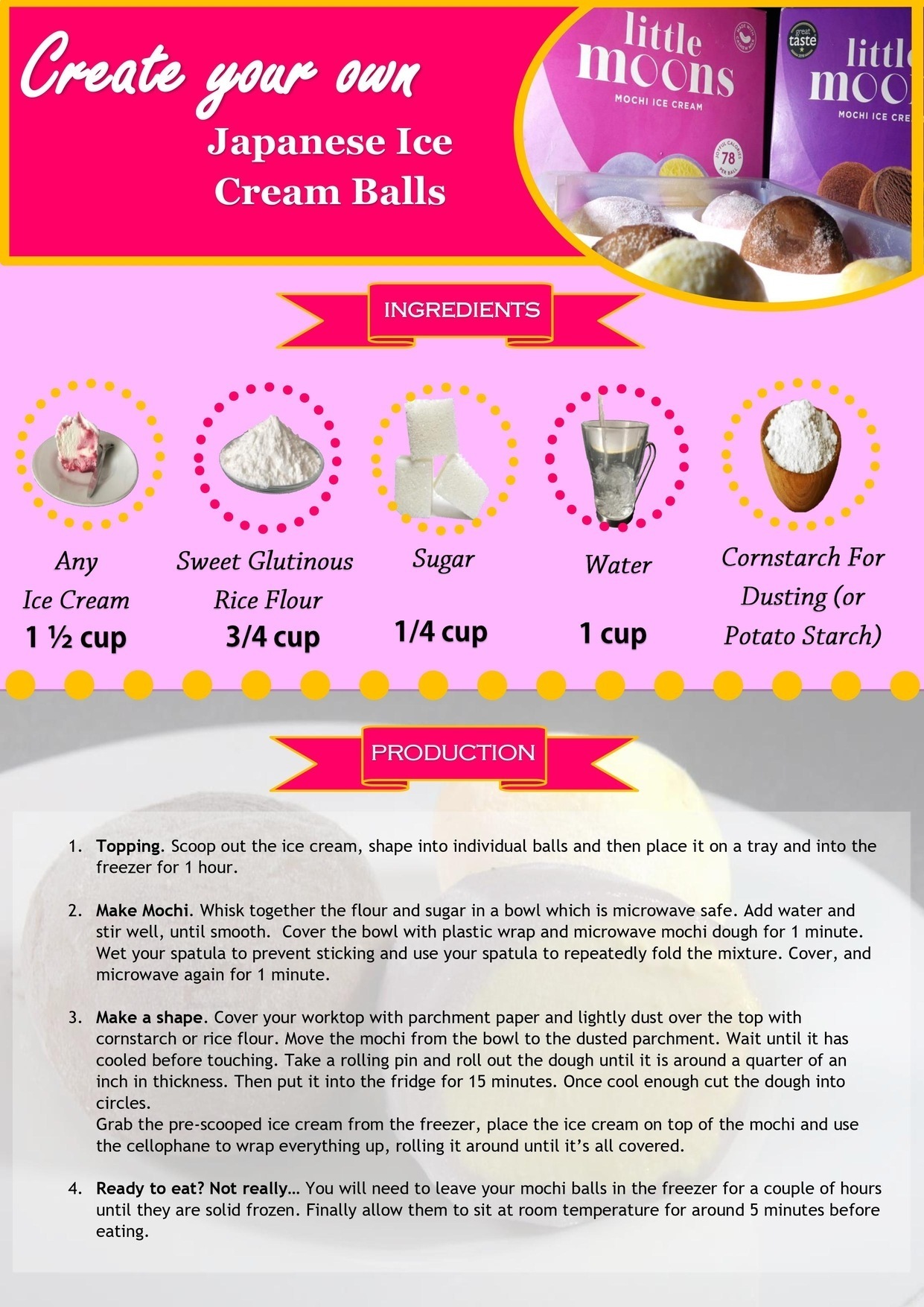 Little Moons are they worth the hype?
Jamie Dear is a TikToker and a lifestyle blogger on Instagram. He told us about his experience with the Little Moons. Check out the video below.