A community project in Bournemouth designed to improve interaction with nature has received a £8,000 funding boost as part of the revenue share from the 5p charge on shopping bags.
The project called Talks of the Town will place "talking benches" along the bank of River Stour at Muscliff, where walkers could sit and listen to stories, poems and songs about the river from Stone Age times to present day.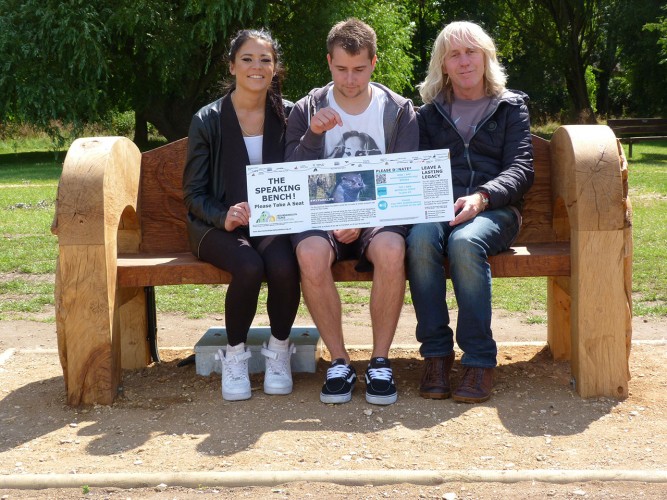 School children and volunteers are invited to tell stories or create recordings for the benches, which run on solar power.
Funding for Talks of the Town comes from Tesco's Bags of Help initiative across England and Wales which sees proceeds of the 5p charge on plastic carrier bags invested into local communities.
Theresa McManus, project manager from the Bournemouth Parks Foundation, says customers chose where the money was spent.
"Revenue from plastic bags is a good source of funding for projects, especially as it is localised. Each region decides on which projects are funded and each store's customers decide which ones get the extra donations."
She added that a previous talking bench is currently in operation on the riverside at Tuckton Tea Gardens.
"Talk of the town will deliver a similar but better project. It helps to raise the profile of the Stour Valley as a lovely area to spend time in and gives for people of all ages a chance to get closer to nature."
A total of £11.5 million has been raised from the sale of plastic bags at Tesco across the UK so far since the charge came into effect in October 2015.