Neighbour's suspicions have been put to rest after police raided a house on Gresham Road, Bournemouth on Thursday 16th of February, to discover a cannabis plantation filling five rooms.
Police arrested a man and a woman at around 8 AM. Complaints from neighbours about the strong smell had lead police to execute a Misuse of Drugs Act warrant.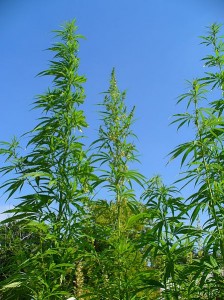 A neighbour who wishes to remain unidentified said: "The smell of weed on our road has been very strong for about six weeks.
"It was just a case of knowing which house it was coming from."
The police used thermal imaging equipment from a helicopter, allowing them to detect the house that was unusually warm.
The electricity meter in the rented accommodation had been bypassed to allow the halogen lights to run without charge.
An electrician from Scottish and Southern Energy, who was called to the scene to ensure it was safe, said the police were raiding the rooms and filling bin bags with cannabis plants.
He said: "The smell of the house was intoxicating.
"There were approximately 46 lights used over three years, the electricity company will be owed a lot of money."
Police at the scene said the amount of lights used meant the profits yielded approximately £70,000 every three months and that the tenants paid £1,800 rent per month for three years.
This is the second time in a month that criminals gardening cannabis inside rented accommodation have been arrested in Bournemouth.