A sculpture on Poole Quay is to undergo restoration after winning grants worth nearly a quarter of a million pounds.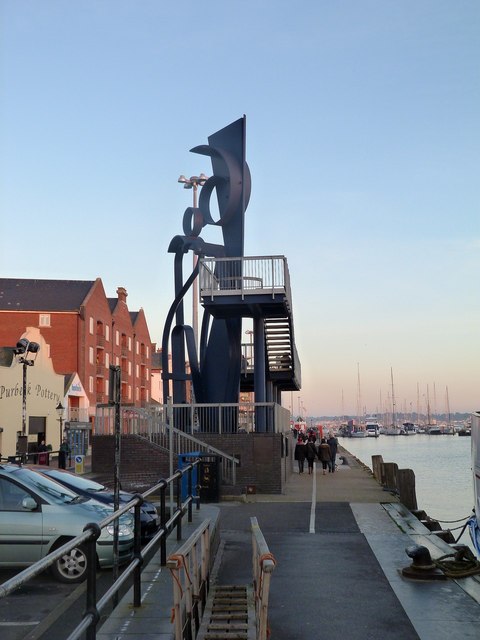 The Poole Borough Museum Service has been awarded £195,600 by the Heritage Lottery Fund and £41,018 by Arts Council England to repair, conserve and celebrate Sir Anthony Caro's Sea Music sculpture.
Restoration work will begin mid-February, and will return the public artwork to the original shade of blue as set out in Caro's original plans. The Sea Music Project will also change the metalwork of the viewing platform from blue to silver, to better distinguish it from the sculpture.
Councillor Mohan Iyengar said "Sea Music is a landmark on our quay. It will always provoke and generate comment but it's a sculpture of great artistic merit which is recognised internationally. So I'm pleased to see the restoration under way, and the fact that many of our town's people will have the chance to be involved in this project."