Anticipation is building for the 27th Rallye Sunseeker event, which will be held this weekend in the forests around Bournemouth and Poole.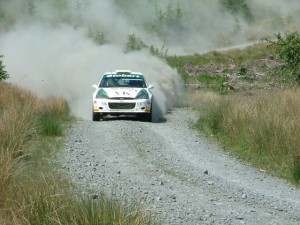 The event, which is the first round of the MSA British Rally Championships, kicks off with a civic parade at Poole Quay on Friday 24th February 2012 at 17.50.
The Rallye Sunseeker starts on Saturday25th February 2012 at 08.01 at Gore Heath, near Poole. Drivers will cover 65 miles of Dorset's forestry pushing both the car and the competitors to the limit.
Mark Taylor, Managing Director of UK Rally Limited said: "It's fantastic to be back in Southern England for the first round of the new season on Rallye Sunseeker."
"If there is one rally in the UK calendar which demonstrates to me a near perfect template by having a real buzz and regional presence, engaging with the local community and a dynamic public show worthy of a top class sporting event, then Rallye Sunseeker is it."
Drivers will complete stages in Wareham Forest, Ringwood, Somerley Park and Uddens Forest. The competitors that finish all 12 stages will get a champagne finish at Bournemouth Pier on Saturday evening.
Rob Pike, the clerk of the course, said: "We had good event last year and we are all looking forward to next weekend in Poole and Bournemouth, where we intend to test the crews really well."
Next week The Breaker will have exclusive live footage, interviews and photographs from Rallye Sunseeker.
Related Links
For spectator information click here.
RallyFM.net will be broadcasting the rally on Friday and Saturday.