A Poole Middle School has seen rapid improvement according to a recent report from OFSTED.
In 2008 inspectors at Canford Heath Middle School reported that the school required "special measures" as it was deemed to be "failing to give its pupils an acceptable standard of education."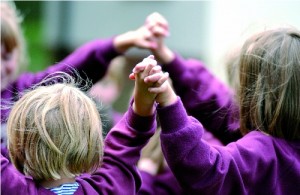 But this month the "larger-than-average middle school", which has since changed Headmasters, was considered to be "a good School" in an school inspectors report.
The school, which also shares an executive Headteacher with neighbouring Canford Heath First School, has had "above average levels of attainment and consistently good achievement."
In 2008, pupils at the school received a poor report on their behaviour. This year pupil behaviour was seen to be "outstanding", being graded at the highest possible level by OFSTED.
Where once the standard of achievement at the school was deemed to be "inadequate" by Reporting Inspector Alex Baxter, pupils are now leaving with an above average standard of work.
Carolyn Carnaghan, OFSTEDs Reporting Inspector, who wrote the report, put the improvement down to "good teaching and learning, based on effective planning and good subject knowledge, ensure pupils enjoy their work".
The inspection by Ofsted was carried out in November 2011, by four inspectors who observed teaching and learning in 20 lessons taught by 16 teachers.