Cambodia! A backpacker's paradise! Experience the chaos of a developing city, watch the magnificent sunrise over ancient Buddhist temples, and party on the beaches of the gulf. Cambodia certainly has enough to offer anyone from first-time backpackers to expert adventurers.
Here are our top travel tips for Cambodia.
[one_half]
Unlike it's neighbor Thailand, there are a few extra things to take into account regarding health. As with the rest of Asia, make sure you speak to a travel doctor about the jabs you need, but remember Cambodia is also a malaria zone!
Sadly, while Cambodia is an amazingly beautiful country, it is also desperately poor. Get used to beggars, and lots of children, following you down the road. Don't worry though, Cambodians are extremely friendly!
Cambodia has a rich and tragic history. See the ancient temples scattered across the country, but also pay your respect to the victims of the Khmer Rouge in Phnom Penh.
Beware of the border scam
This is one for travelers entering Cambodia through the land border (mainly with Thailand or Vietnam). It is not uncommon for bus drivers to drop you off at a "fake border" and charge you extra money for a visa! It should cost no more than $25 to enter Cambodia for most nationalities. Watch out!
The Taj Mahal of South-East Asia, a filming location for Tomb Raider, and an absolute must-see. Built by King Suryavarman II in the early 12th century, the main structures are still in great condition (although sometimes you will see scaffolding up), and hundreds of thousands of tourists flock here every year. Take a day trip, a 3 day pass, or even a weekly one, and watch the sunset or the sunrise. Just go!
[/one_half] [one_half_last]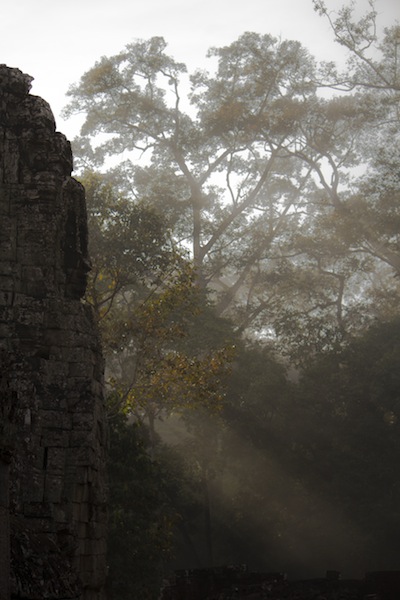 Photo by Joshua Longmore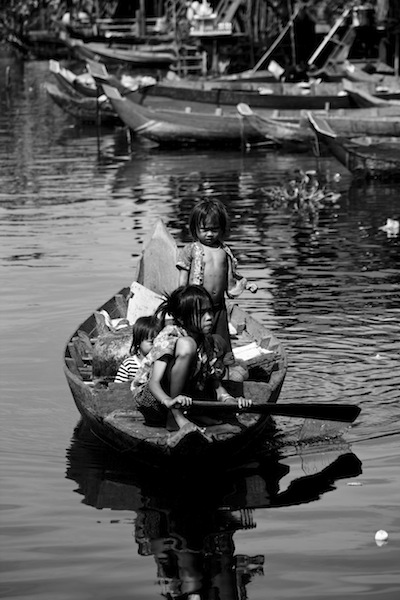 Photo by Joshua Longmore[/one_half_last] [one_half]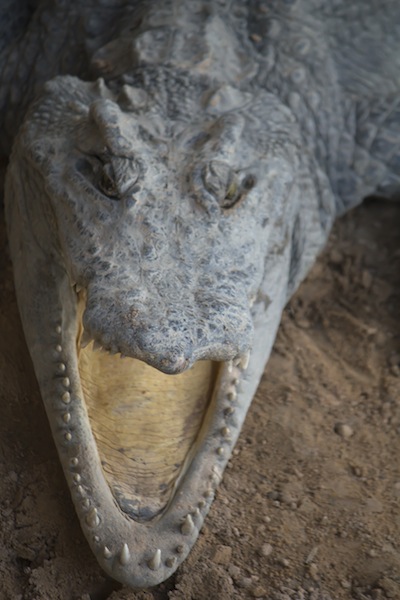 Photo by Joshua Longmore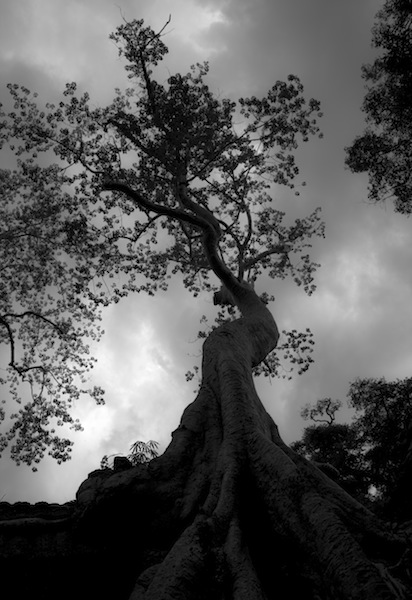 Photo by Joshua Longmore[/one_half] [one_half_last]
Crocodiles roam Cambodia (well, the lakes anyway), so are definitely worth checking out. Be careful if you go swimming in deep water!
No trip to Cambodia would be complete without a trip to the killing fields. Research has suggested the death toll from the Khmer Rouge is somewhere between 1.4 and 2.2 million, and you can see the exhumed skulls in Phnom Pehn and Tuol Sleng prison. Not a normal holiday destination, but a must-see in Cambodia, and a startling reminder of the genocide that was committed back in the 1970's.
Khmer people are very hospitable. Take a local up on an invite for dinner, and expect to eat lok lak, fried frogs and prahok until you burst, then drink rice wine until someone passes out!
Many people forget that Cambodia actually has beaches, and the ones in Sihanoukville certainly match those in Thailand and Malaysia. Sihanoukville is full of bars, hotels and hostels, and is a great place to socialize with other travelers. Certainly worth checking out, if only for a few nights.
Take advantage of the prices
Cambodia is, by Western standards, amazingly cheap. A beer costs less than £1 and a family meal can cost about £5 per person. A hostel will usually set you back £4-5 per night, and a plush hotel will hover around the £12-15 mark.
[/one_half_last]