Three Dorset beaches have made it into the top ten – with one climbing and one falling – according to a TripAdvisor poll.
Hengistbury Head has managed to climb to fourth place from fifth position, followed by Weymouth beach which has stayed at seventh and Sandbanks which has dropped to ninth from eighth place.
Poole resident Heather Hartwell said, "Beaches along the South Coast have miles of beautiful white sand and it's always clean and well maintained. Beaches to the east of Brighton are stony and on the Isle of Wight you get builders sand which leaves you with yellow feet."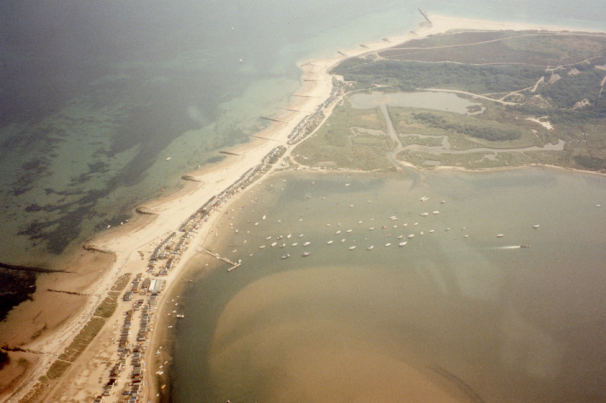 The TripAdvisor awards are based on the quality and quantity of reviews over a 12 month period. With thousands of families having flocked to the South Coast over the summer period, it comes as no surprise that Dorset beaches have managed to maintain their top ten positions.
Despite Sandbanks having slipped one place into ninth position, it is still very highly regarded.
Councillor Xena Dion, Cabinet Portfolio Holder for Leisure and Culture at Poole Council, said, "We work very hard to maintain our beaches to a high standard and it is fantastic that Sandbanks has been recognised as one of the country's top 10 beaches in what is a very influential website.
"We are very proud that Sandbanks has achieved the most Blue Flags of any beach in the country and it is popular with both tourists and residents."
Lifeguard Adam Boden has been working at Sandbanks beach for five years. He said, "Sandbanks is usually one of busiest beaches due to the easy-access for parking and facilities. Sandbanks is definitely up there as one of the top beaches and it's hands down the best place to work at."
[one_half]
Top Ten UK Beaches from 2013
1. Rhossili Bay, Rhossili, Swansea
2. Woolacombe Beach, Woolacombe, Devon
3. Porthminster Beach, St Ives, Cornwall
4. Longsands Beach, Tynemouth, North Tyneside
5. Hengistbury Head, Bournemouth, Dorset
6. Fistral Beach, Newquay, Cornwall
7. Weymouth Beach, Weymouth, Dorset
8. Sandbanks, Poole, Dorset
9. Filey Beach, Filey, Yorkshire
10. St. Brelade's Bay Beach, Jersey
[/one_half] [one_half_last]
Top Ten UK Beaches from 2014
1. Rhossili Bay, Rhossili, Wales
2. Woolacombe Beach, Woolacombe, Devon
3. Porthminster Beach, St Ives, Cornwall
4. Hengistbury Head, Bournemouth, Dorset
5. Perranporth Beach, Perranporth, Cornwall
6. Longsands Beach, Tynemouth, North Tyneside
7. Weymouth Beach, Weymouth, Dorset
8. Fistral Beach, Newquay, Cornwall
9. Sandbanks, Poole, Dorset
10. Nairn Beach, Nairn, Scotland
[/one_half_last]