As more people are turning to a new vegan lifestyle, what are the pitfalls when it comes to St Valentine's Day?
Veganuary has just finished and it's undeniable that veganism is a trending topic this year. But if you're new to the lifestyle, how can you have a vegan friendly Valentine's day?
Well, it's important to remember that it can be more than a plant-based diet.
Vegan Hakay Ross explains his lifestyle as "doing the best you can to reduce suffering where possible. It's not just about food, but beauty and hair care products too."
So, with that in mind, here's what to look out for when planning some vegan friendly loving.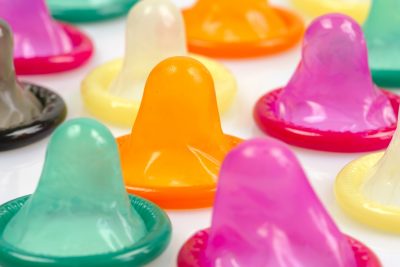 1.      Condoms
Yep.
Most condoms contain an ingredient called casein, which is a protein found in milk and is also a key element in cheese. So if you or your partner are serious vegans, you may want to avoid these.
However, this doesn't mean you have to be celibate or avoid safe sex altogether as vegan condoms do exist.
If you buy from a latex-free range, this usually means they are casein free. There are also dedicated vegan condom companies, such as Glyde and Sir Richard's.
It's also worth noting that some sex toys and lubricants aren't vegan friendly either.
Lubricant often contains glycerine, which can either be plant or animal based, and some may also test on animals which may not sit well with a vegan lifestyle.
If you're in to handcuffs and things of that nature, remember leather isn't vegan friendly either! But the internet does host plenty of vegan alternatives.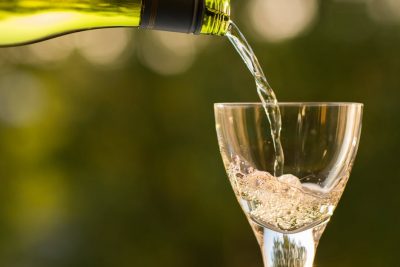 2. Wine
A nice bottle of wine is a Valentine's classic but, surprisingly, not entirely animal friendly.
"Wine is often not vegan and doesn't usually state anything about this on the packaging so can be particularly tricky" said Dr Becky Jenkins, a researcher in to consumer culture and veganism at Bournemouth University.
This is because some wines are filtered through animal products such as casein (the milk protein also in condoms), blood and bone marrow or gelatin, according to People for the Ethical Treatment of Animals (PETA).
3. Beer
On a similar vain, some beer may not be vegan either.
As of last year, Guinness stopped using isinglass, made from fish bladders, a popular ingredient added in the brewing process. Other beers may also add milk or honey for flavouring.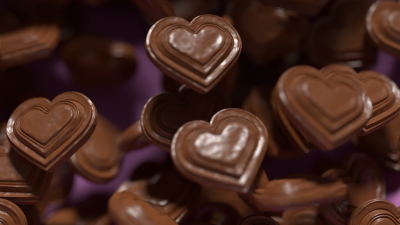 4. Chocolate
Giving your partner a box of chocolates can also be a vegan trap.
As chocolate comes from the pod of a cocoa tree, the basis is entirely plant based. But it's the added extras you need to watch out for.
Obviously, most milk chocolate isn't vegan friendly – the clue is in the name. Yet high quality chocolate, with a shorter list of ingredients, can be.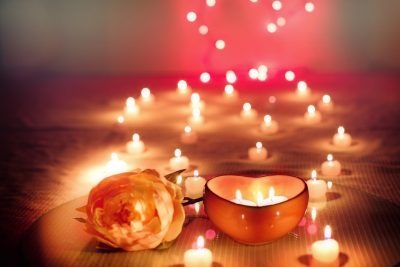 5. Candles
If you're thinking of setting the mood with some candles, you may want to check what's in those too.
Beeswax is an obvious animal product which is used in a variety of posh candles.
But a lot of candles also add stearic acid to harden the wax, which is produced from animal fat, according to PETA. There are vegan alternatives, but stearic acid is cheaper and so tends to be favoured.
However, candle giant Yankee Candle are all vegan-friendly, minus their beeswax range, as well as a host of soy based candle companies.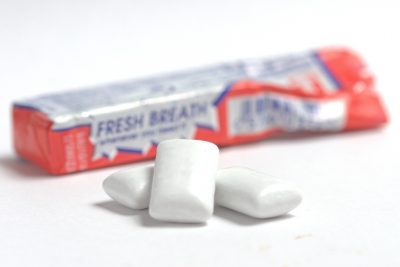 6. Chewing Gum
When preparing for that minty fresh kiss, be mindful that some chewing gums aren't vegan either.
Some brands list "gum base" in their ingredients which can include glycerin, stearic acid (that's used in candles too) and latex (the same thing that makes some condoms non-vegan), according to the Vegetarian Resource Group.
As a result, some chewing gum brands and some varieties within a brand aren't suitable for vegans.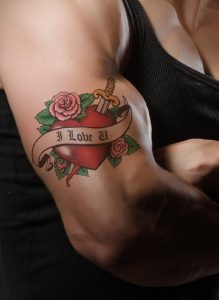 7. Tattoo Ink
Matching tattoos for the happy couple?
Some of the ink can contain glycerin, gelatin, shellac (which comes from beetles) or bone char, according to PETA.
So when checking out tattoo shops, it's worth asking if they use vegan inks.
Eating out?
It can be difficult to find some good vegan options when picking a restaurant for Valentine's day. Hakay Ross gives us his top 3 date destinations in Bournemouth.
Bournemouth Pizza Co – "their restaurant is perfect for a date"
Zizzis – "they do wonderful vegan friendly pizza"
Handmade Burger Co – "I recommend the thai burger very highly"
Why the increase in veganism?
The UK has seen a rise in veganism, as well as people choosing plant-based diets, over the recent years.
Speaking about the increase, Dr Jenkins, said: "One thing often attributed to the rise of veganism is that there have been a number of documentaries about the food industry.
"The publicity surrounding Veganuary has also grown over recent years, further normalising veganism and introducing people to it in more mainstream ways – such as highstreet chains supporting veganuary and TV shows talking about it."