From Mad about The Boy: "175lb, alcohol units 4 (nice), calories 2822 (but better eating real food in club than bits of old cheese and fish fingers at home), possibility of having or desire to have sex again 0."
As someone who has read and watched both Bridget Jones books and films, the above entry is much more than a simple stream of consciousness; it has become a widely recognisable sentiment that women worldwide can relate to. When Helen Fielding first delighted us with Bridget Jones' Diary, she introduced us to a 30-something, slightly dysfunctional, witty singleton desperately searching for Mr Right – later known as Mr Darcy. It was love at first sight, as Fielding's hapless British Wonderwoman became a reference for single women everywhere, materialising in endless columns, two very successful novels and two equally hilarious blockbusters.
In her hotly anticipated third instalment, Bridget Jones: Mad about The Boy, Fielding introduces us to a whole new and somewhat endearing phase in Bridget's life: She is exposed to the dangers of drunken texting – we have all been there – the constant struggle of fitting into the perfect pair of skinny jeans, the nightmare of email cc and the difficulty of trying to maintain a cult twitter following. All whilst trying to play Mum and Dad to her adorable offspring Billy and Mabel, keeping up with Roxster, her foodie toy boy and writing a screenplay.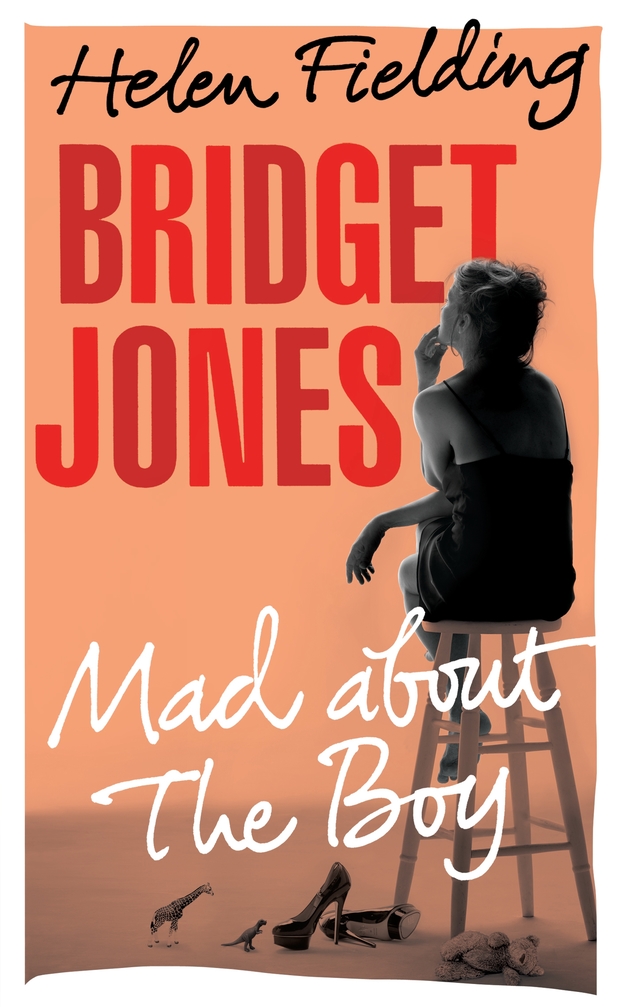 There is certainly a lot for Bridget to keep up with – TV remotes, relentless Xbox playing, the dark and seemingly twisted world of online dating and the dating rules of the modern world. Jones continues to make lists, compulsively organising task into quadrants according to a matter of importance and urgency. The lists are ever-growing, never to be fulfilled, and put aside in favour of countless trips to the fridge in search of grated cheese and copious amounts of alcohol.
Then the self-improvement begins as Jones embarks on a set of weight loss techniques, including zumba and a rather ego-boosting trip to an obesity clinic, whilst buying the latest Grazia issue to ensure that 'celebrity airport fashion' is mastered. The mummy activities revolve around the complicated tasks of getting the children to school on time in a hangover daze, cleaning vomit off the sheets and locking one self in bathroom for private screaming time. Thankfully, Jones can rely on her group of savy friends – Talitha, Tom and Jude – and her children's perverted godfather, Daniel Cleaver, for moral support.
Her urban family are out to get her laid, to set her up with someone who can reverse her Born-Again Virgin widow status. Cue Roxby McDuff, a 30-year old flirtatious toy boy whom she meets on Twitter. This love affair becomes a journey of self-discovery worthy of uproarious laughter as Jones gets sick on her first date, obsesses with the possibility of sex (and head lice!) and lends herself to farting in public.
"The only downside to the novel is Mark Darcy's absence."
It is no surprise that Fielding's characteristic humour is still bang on. The only downside to the novel is Mark Darcy's absence, as he seems to be the reason behind Jones' steady balance and a huge element of the narrative. As a result the book is a little slow at times but Fielding's humanising portrayal of Jones as a widow makes up for it.
Fielding must also be commended for her ability to bring in references to current news events such as the horsemeat scandal, the impending birth of Prince George, Game of Thrones and Fifty Shades of Grey. As the book culminates it becomes clear that Jones is given the happy ending and stability that she deserves and one is left to reflect whether this is something that all women should strive to. Who am I kidding? There's a bit of Bridget Jones in all of us.