Why do men never worry about having a biological clock? When is it the right time for them to start worrying about becoming a dad?
These questions were the themes for stand up comedian, Russell Kane's new show, Posturing Delivery.
The gig started with a supporting act, Iain Stirling, a young Scottish comedian. Not a great opening act as it lacked originality and was quite juvenile consisting mostly of toilet humour.
Though there were some pockets of people who enjoyed it, most of the crowd were restless for the headline act, Russell Kane.
[one_half]From the onset, Kane unapologetically and unabashedly delved into areas of masculinity that most men shy away from. The act showed a very personal point; he was letting you into his world.
He talked about how much he wanted to settle down and become a father, using an imaginary baby Ivan as his focal point.
The whole act revolved around him being a father and creating this imaginary child for himself, how he would deal with him and what life lessons having a baby would teach him
.[/one_half] [one_half_last] https://twitter.com/russell_kane/status/309627193154207744

[/one_half_last]Kane was very energetic throughout the show, always moving about the stage, never static or still.
All that frantic energy didn't go waste, keeping the audience enthralled throughout and unrelenting jokes kept me laughing and cheering along with the audience.
[one_half]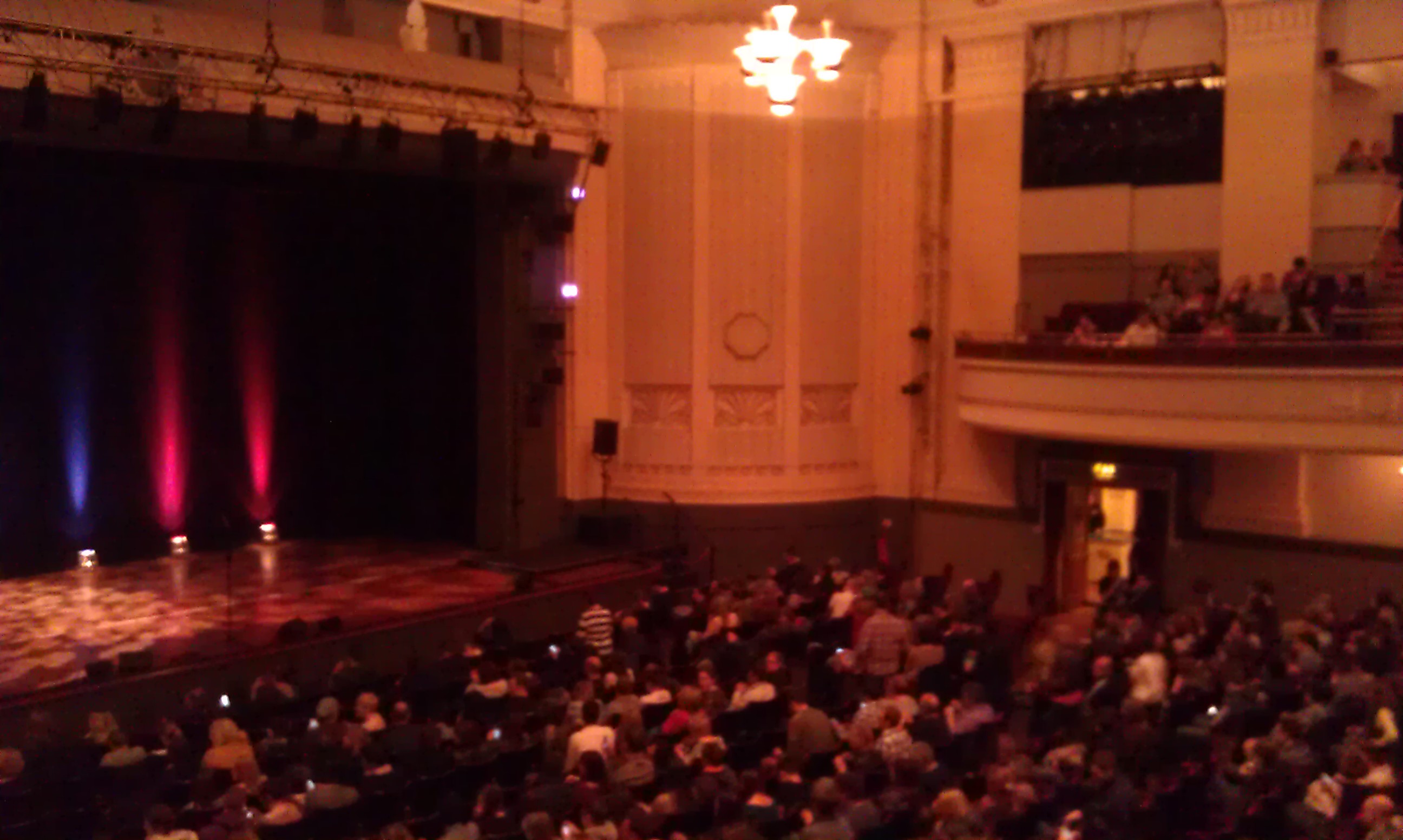 Image credit: Harris Badar
[/one_half] [one_half_last]While his portrayal and mannerisms were camp and flamboyant
, his themes were the regular domestic stuff of growing up and then growing old.
Kane had some strong opinions on parenting, declaring all children to be either "demon spawns" or "angels" depending purely upon the abilities of their parents.[/one_half_last]For a man without kids, his advice on how to deal with troublesome children might create a stir with real parents.
The overall atmosphere was very strong; the air was filled with laughter and everyone appeared to have enjoyed the show.
Main image credit: Harris Badar