Bournemouth University is expecting an increase in Indian students' applications for the year 2012-13, says Deputy Vice Chancellor.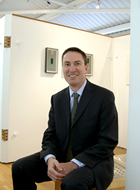 Mr. David Willey, Deputy Vice Chancellor of Bournemouth University said: "There has been many misunderstandings and complications in the border agencies, which made students a little apprehensive to come over to UK last year. But much of it has been cleared and we are expecting more applications from India coming year".
Mr Willey, with Elizabeth Tyson, Acting International Officer of BU and Alex Tattersall, Director of International Partnerships were the team of three who went to meet with the potential students, academic institutions and alumnis on a week-long trip to India.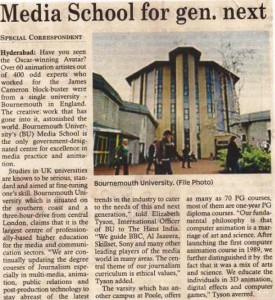 It has been Mr Willey's first trip to India and he said that he thoroughly enjoyed the experience. Indian newspapers have celebrated BU's arrival in India.
Mr Willey said:"Bournemouth has tie-ups with Indian colleges like Whistling Woods and Jaihind College. We have visited those colleges and gave lectures regarding the benefits of UK education".
As international students' fees remains the same as before, Mr Willey said they do not have anything to worry about.
He said he does not expect any sort of conflicts between the local students and international students regarding fees as Bournemouth University has students from about 100 countries and each student comes to Bournemouth to have a different experience.
Mr Willey said he had a very rewarding experience in India and he is looking forward to visit the country again.