Dorset Fire Authority has recommended that all new schools, care homes and domestic properties are built with sprinkler systems.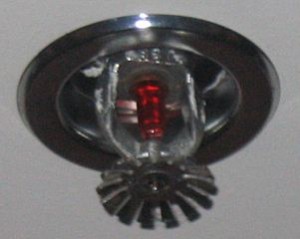 In England there is no legislation that requires new buildings to install sprinkler systems.
Darran Gunter, the Chief Fire Officer at Dorset Fire and Rescue, says that sprinkler systems are effective and will reduce death and injury from fire and reduce risks to fire-fighters.
However, there are concerns about the cost of sprinkler systems. Rebecca Knox, the Chairman of the Dorset Fire Authority said: "The issue of payment for sprinkler systems is yet to be designed, there is quite a wide debate about how to promote sprinkler systems to various different representatives of the community."
At this stage it is really part of the national debate on the promotion of sprinkler systems."
In a meeting on Tuesday 8th February 2012, the Dorset and Fire Authority unanimously agreed that sprinkler systems should be installed.
In February 2011, the Welsh Assembly Government made fire sprinklers compulsory in all new buildings. Similarly in Scotland in 2005 legislation was introduced, which requires all care and residential homes to be fitted with sprinkler protection.
Craig Baker, Head of Fire Safety at Dorset Fire and rescue said he and the service want Westminster to put legislation in place that requires new buildings to fit sprinklers.
Fire sprinklers work by releasing water when a fire is detected. The rise in temperature causes the glass bulb to shatter which activates the sprinkler system.