While international athletes compete in London's Olympic velodrome, Dorset athletes took part in the "Rempstone Roast" mountain bike duathlon near Studland.
The event organised by Results Triathlon is all off-road. Competitors do a two mile run, followed by a ten mile cycle ride through Rempstone Estate, finished with a final two mile run.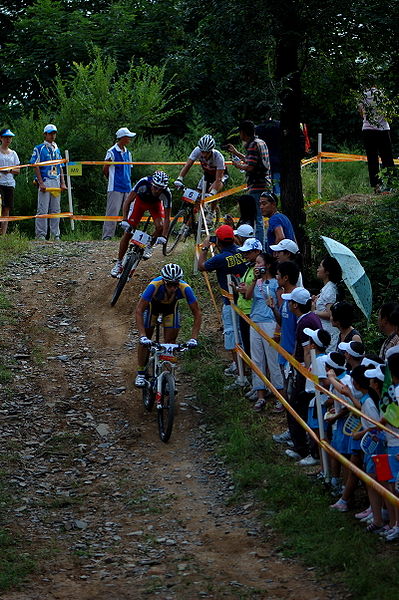 Bournemouth competitor, Sam Popperwell finished 26th out of 53: "It was knackering, it was a different sort of challenge because I don't often enter events like this. The weather conditions made it very muddy, which made the mountain biking section challenging especially at the start.
"It is a great event because the course is so varied, there were lots of big hills to climb but also some very fast sections. At the top of the hills there were some stunning views of Poole Harbour."
Mr Popperwell completed the duathlon in one hour and 17 minutes, the fastest time set by Will Newbury from Primera cyclist club was 55 minutes.
The event started from Burnbake campsite in Rempstone near Corfe Castle, the 14 mile course took athletes on churned up bridle ways and forest tracks.
Rebecca Lever came third in the women's event completing the duathlon in one hours and 24 minutes: "The mud, sand and gravel makes the event exciting, and keeps the adrenaline flowing."
"It is the perfect location for a triathlon because the conditions are so varied luckily because of the rain yesterday it made the run and cycle very muddy which always makes things interesting."
Click here to see results from the Rempstone Roast
Click here to see photographs from the event