Certain flower types could double in price from one day to the next as Valentine's Day approaches this weekend.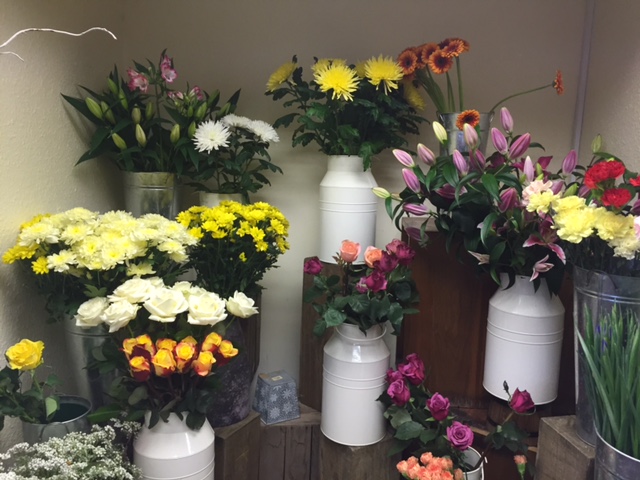 Florists and supermarkets are tasked with trying to balance freshness and cost as each competes for a share in the financially strong UK flower market, making it more difficult for people to shop savvily this Valentine's Day.
"one flower stem may be 69p and when you return to the same source the next day, it could be £1.50"
According to Tom Le Mesurier of Flora Direct, the UK flower industry is worth approximately £1.8 billion. In the Netherlands there is an auction system for flowers called FloraHolland, and this is one of the major contributors to the daily fluctuations in flower price in the UK. Bidding wars at these auctions can lead to increased prices as international days such as Christmas and Valentine's approach.  Seasonal growing patterns can also determine whether or not flowers have to be purchased from exporters. Roses do not usually bloom until the summer months in the UK, so there is no choice for growers but to buy from overseas for Valentine's Day.
The growers then sell these flowers onto florists such as Bob Wright of Poppie's in Kinson and Christchurch who says "one flower stem may be 69p and when you return to the same source the next day, it could be £1.50".
This type of price-inflation around holidays makes it difficult for businesses to set a consistent price, particularly for independent businesses who have to factor in their own logistics and practical skill costs. Mr Wright stressed that "floristry skills should not be overlooked as florists can produce individual bouquets based on customer needs. In turn they can be sure that the flowers have been cut properly so they are in prime condition for the customer."
On the other side of the flower equation, some supermarkets are emphasising their price as the main incentive for customers to buy from them. Aldi predict that they will sell 4.2 million roses in the UK this Valentine's week alone.
Tony Baines, Joint Managing Director of Aldi Corporate Buying, said: "Our Valentine's range provides our customers with the best quality products, at everyday low prices, allowing them to spoil their loved ones, whatever the budget."
But the President of the Bournemouth Chamber of Trade and Commerce, Peter Matthews does not believe these two interests are mutually exclusive. He said,  "the key to ensuring businesses grow, is communication breeding healthy competition from business to business". It is in the interest of the entire local economy that schemes such as 'Bournemouth In Bloom', act as a successful draw for tourists, as these people may also use other businesses during their visits.
For more information on how to get into floristry go to https://nationalcareersservice.direct.gov.uk/advice/planning/jobprofiles/Pages/florist.aspx