Vegan Market Co, a company working to raise awareness about sustainable brands and ethical producers, took over Bournemouth Triangle on Saturday. The event aimed to highlight local green businesses in the area. The market ran from 10.30am until 4pm.
Interest in Vegan lifestyle has been growing in recent years, with many young people already committed to a meat-free diet. This event, which aims to make veganism accessible and inclusive, featured a variety of vegan street food vendors, bakers, brewers, sustainable chandlers and local environmental charities.
Despite the unrelenting rain, the event had a good turnout with people mingling between stalls all morning. Shoppers were able to browse vegan products from ceramic grating dishes, to a selection of locally brewed beers. There was a large range of food stalls with vegan alternatives for customers to try. People could sample vegan cheeses, nut butters, or sweet cakes.
The Dorset Wildlife trust was also present, hoping to raise awareness for conservation efforts in the county.
The London Feel Good Hub, selling a variety of cakes and pastries, was a popular spot at the market. Stall owner, Andy Smith, said: "Basically, what we do is we offer people a local alternative. Rather than tell them what to do, we can show them what they can have instead."
Michel Moreau, of Riverford organic veg box delivery, spoke on why his company had a stall at the Vegan market: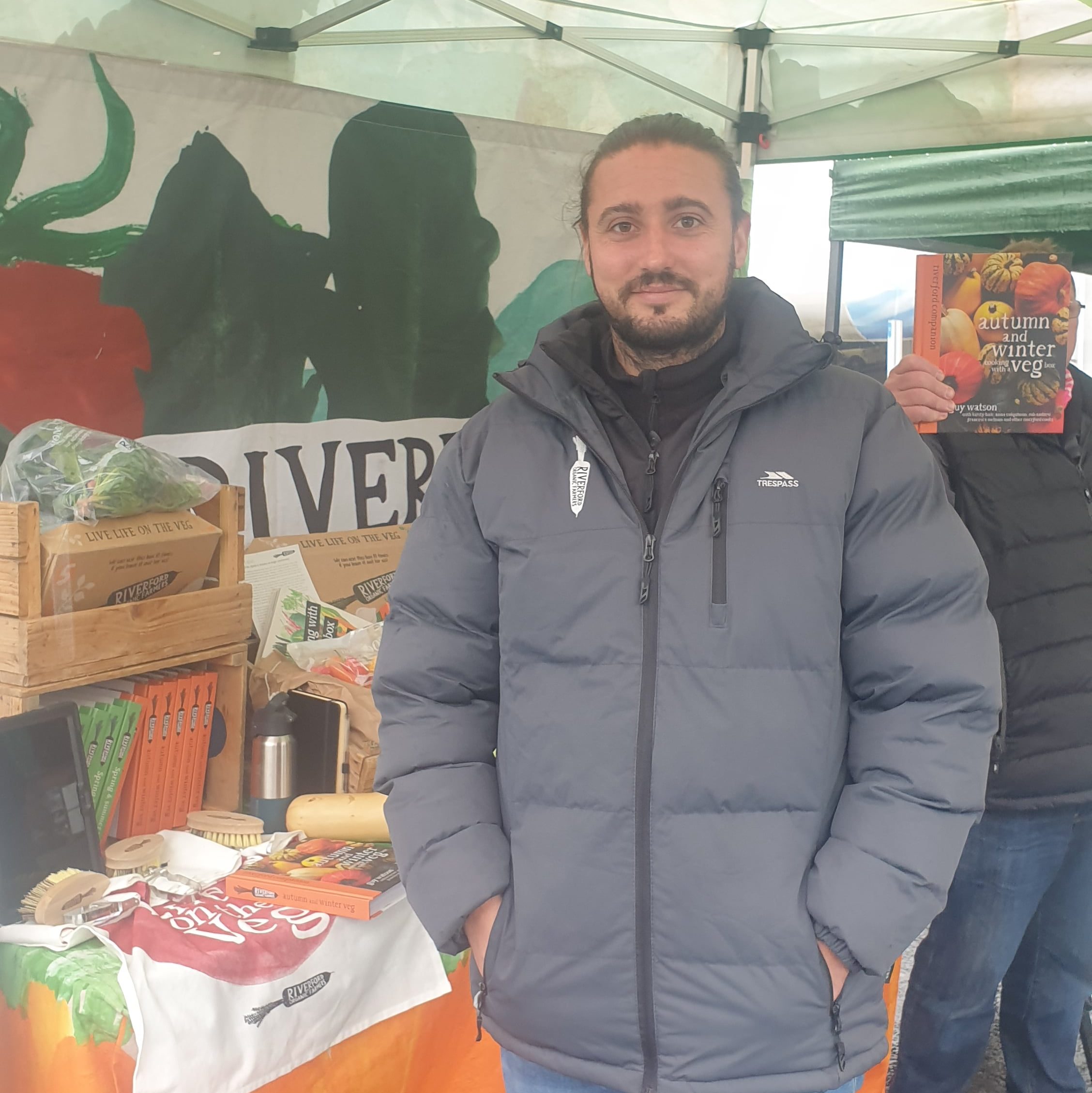 "[The ingredients come] directly from the farm, its grown fully organically. When you get a veg box from us you're putting money directly in the farmers pocket, rather than paying a middleman or supply chain."
Originally from France, Moreau joked about how his country's attitude to protests informs his opinions on very vocal Vegan activists. "I think it needs a bit of that, I'm French personally, so I've nothing against a bit of a strike and a bit of noise, so I do kind of support it."
Lorna Martin, from Lancing, owns La Cena, a company that makes ceramic grater plates. She was selling a selection of the handmade Mediterranean kitchenware on Saturday morning. She said: "Our product is an old-fashioned cooking tool, a little ginger and garlic grater. It's perfect for vegan cooking.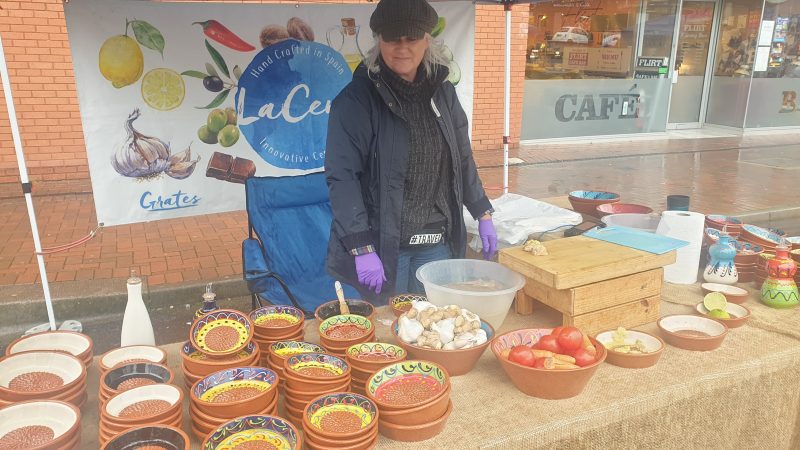 "I can't find a lot of reasons to eat meat in this day and age." She continued, about her personal journey to veganism. "I still eat eggs, I get them from a local farm, so I'm quite careful about how I eat, [and] I do like a bit of cheese. I'm quite new to vegetarianism [and] the more vegan markets I do, the more I think about [veganism]. I guess that's the next step."
Tom Wilson, visiting from Christchurch, commented: "I think a lot of [Vegan food] is just as good [as real meat].The hardest thing for me has been finding the nicest milk, there's just so many options out there.
"I'm from Australia; back home there's nowhere near as many nice options. But in the UK it's just a lot easier to be vegan."
The Founder of Vegan Market Co, Lewis Beresford, told the Bournemouth Echo earlier they "[work] hard to find the country's leading vegan producers, from street food vendors and bakers to ethical clothing and cosmetic producers." and expressed his excitement to be in Bournemouth for the very first time.