Dorset Police have taken part in a three-day conference and training event to discuss rural and wildlife crime as illegal poaching continues to effect the area.
Participants were shown different types of traps and devices used to capture animals, the signs to look for in wildlife being poisoned and illegally killed and shown how to examine poaching sites and seize evidence.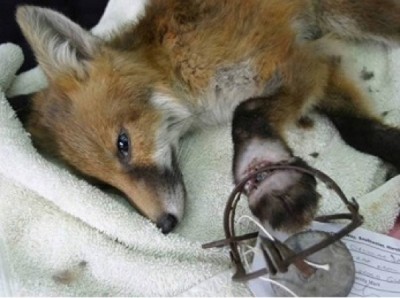 Dorset Police operational leader for wildlife crime, Inspector Mike Darby said, "this training event gives officers and organisations opportunities to share knowledge and learn about the huge amount of legislation in relation to different species, including door mice, badgers, eels and bats and also gaining a further insight into fox hunting legislation and animal cruelty offences."
"We are contacted on almost a daily basis by members of the community who believe poaching is happening. Wild deer and pheasant rearing operations are targeted along with hare coursing and fisheries. These crimes normally happen at night."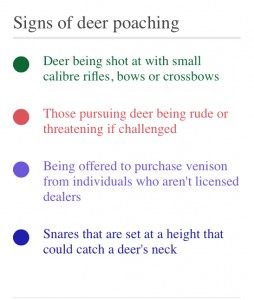 Inspector Darby confirmed that these offences often have a significant impact on the landowners.
Additionally, the illegal traps used for poaching are unable to discriminate between wildlife, livestock and domestic pets.
Nick Parr, Senior Environmental Health Officer from Purbeck District Council attended the conference. He said, "illegal poaching is commonplace in Dorset, which is why we're keen to work together with partner agencies to combine skills and intelligence to prevent criminals engaging in activity which is unlawful".
"We are particularly concerned about illegally poached meat entering the food chain as this is an offence under food regulations and potentially harmful to the consumer   and damaging to legitimate food businesses."
A recent survey by the National Rural Crime Network found that,
"32% of respondents are more fearful of becoming victims of crime than five years ago, compared to three per cent who are less fearful".
The event was held at Kingston Maurward College near Dorchester, which offers training in agriculture and horticulture to individuals and businesses as well as running 'Farmwise' – Dorset's first rural crime and fire prevention unit.
Police Officers from Dorset, Devon, Cornwall and Avon and Somerset, Police Community Support Officers and Special Constables were joined by representatives from organisations including the National Wildlife Crime Unit, Environmental Health and Trading Standards, Dorset Deer Management and the UK Deer Initiative.