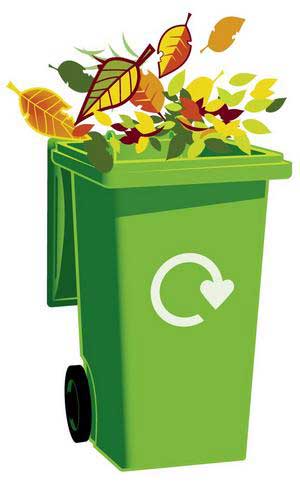 Poole residents will have to give back their garden bins or pay a charge once a new green waste collection service is put in place next March.
Borough of Poole councillors have brought in a new scheme that means households will have to pay £31 per year for a new green bin service.
The scheme will see fortnightly collections for those residents who wish to pay for the service.
Those who choose not to pay for the service next year will have to give back their green bins.
Poole resident Tony Pardy said: "There will be a lot of green bins going back, mine will for starters. I pay over £200 a month Council Tax and this would be a tax on tax."
Environment Councillor Xena Dion said: "The council does not have money to extend the service beyond the 22,000 properties that currently receive it free of charge without introducing a charge."
Under the Controlled Waste Regulations 1992, garden waste is a type of rubbish for which a charge can be made.
The program had previously been deferred to explore other options which included a free three-weekly green waste collection service. Councillor Tony Trent, Chair of environment overview and scrutiny committee, said it was "was the greenest option".
"I am also concerned that we have not stuck with the more reasonable policy on green waste in black bins".
Liberal Democrat Councillor Mike Brooke, who opposed the scheme said: "The public are fed up with being charged."
With rubbish being sent to landfill sites costing three times more than recycling there will also be a ban put in place for those who put garden waste in their regular black bins.
Shaun Robson, Head of Environmental and Consumer Protection Services, said: "We won't be introducing other charges for the collection of blue and black bin waste."
Householders who wish to participate in the garden waste collection scheme will be provided with one 240 litre green bin. Any additional garden waste should either be treated at home in a home compost bin, taken to the Nuffield Household Waste Recycling Centre or one of the mobile recycling collection points.
Google Map image of Nuffield Household Waste Recycling Centre

View Larger Map
Related Links:
Poole Council's Recycling Rubbish Waste Facts
Household Recycling Centres in Poole